Meet Ombré
Ombré Men is a renowned personal care brand for men located in Dallas, Texas. Established in 2021, we aim to transform the way men approach personal care. We create proprietary plant-based formulations with natural and effective ingredients, each packed with its unique benefits. Our primary focus is on sustainability, plant-based efficacy, product design, and giving back.
The word 'Ombré' means colors that shade into each other, and we embody this philosophy in our product line. We create all our products with pH balance in mind, ensuring they are safe and effective for all skin types.
We take care of our fitness, nutrition, and overall well-being, but often neglect our skin, grooming, and personal care. At Ombré Men, we're determined to change that. We've collaborated with top doctors and chemists to develop top-notch products that cater to men's personal care needs. Our subscription-based service ensures that ordering our products is easy and hassle-free.
We're here to revolutionize men's skincare and daily routines. Join us in redefining the way men approach personal care.
Sustainability and Our Ingredients
At Ombré Men, we are deeply committed to promoting natural products that are not only effective for you but also sustainable for our planet, which in turn, gives us all a better lifestyle. We meticulously source plant-based ingredients for our products, free from synthetic chemicals, dyes, or aromas. Our FDA-compliant and high-quality ingredients are always disclosed, ensuring complete transparency.
But that's not all. We also prioritize sustainability in every aspect of our packaging, from containers and bottles to lids and jars. Currently, approximately 5% of our packaging is made from plastic, and even that is 100% recycled plastic.
What does this all mean for you and the environment? By using our products, you're not only supporting natural ingredients, but you're also contributing to a cleaner future by helping to offset the amount of new plastic in the world. Join us in our mission to make personal care more sustainable and healthier for everyone.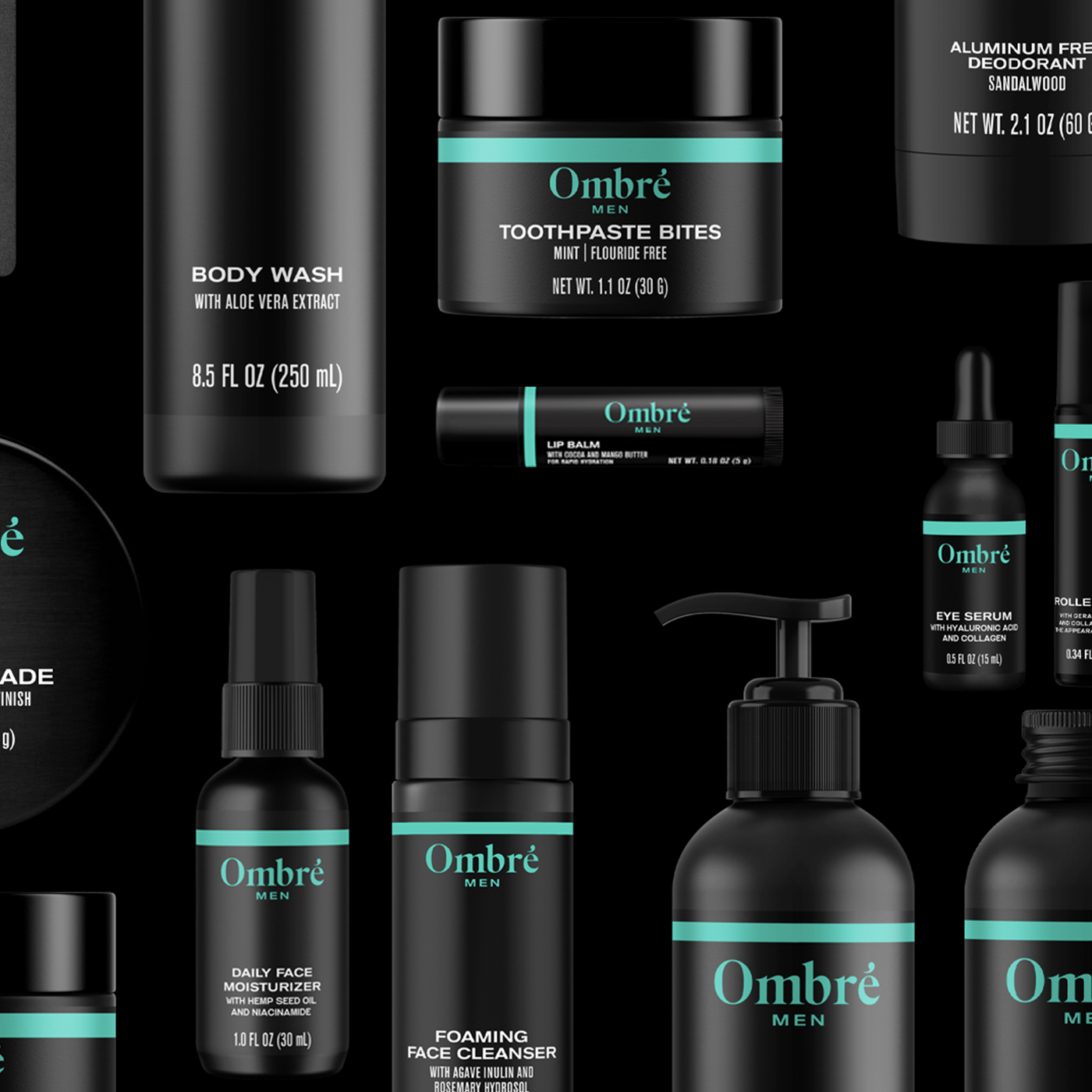 Simple and effective
Take Care
We aim to make personal care simple. Subscribe once and your entire routine is shipped directly to you, all on your timing.