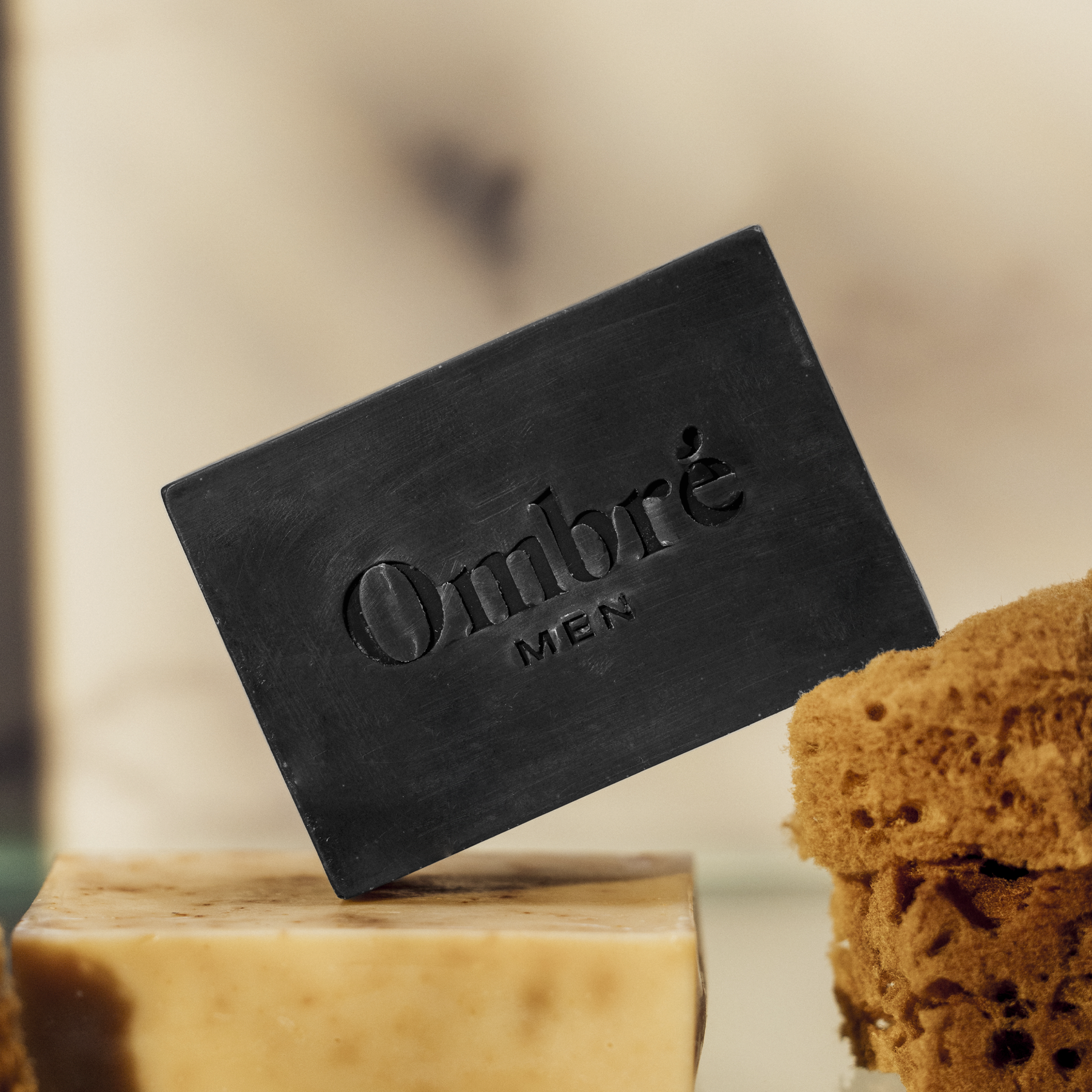 Charcoal Body Bar
Net Wt. 3.35oz / 95 g
With its gentle, exfoliating, and nourishing properties, our Charcoal Body Bar is perfect for daily use and a must-have addition to any skincare regimen.
Formulated to provide a thorough cleansing and detoxifying experience, our Charcoal Body Bar is enriched with activated charcoal which efficiently eliminates impurities, unclogs pores, and reduces excess oil, leaving your skin rejuvenated and renewed.
Ditch the harsh, chemical-laden soap bars of the past and elevate your shower game with our Charcoal Body Bar.
HIGHLIGHTS:
Washes away dead and dry skin
Gently exfoliates and detoxes skin
Formulated with a natural blend of essential oils
Packed with relaxing and bactericidal properties.
DIRECTIONS

Work body bar into a lather under water. Wash body. Use daily.
BENEFITS
Clean and detoxify skin like never before with our charcoal Body Bar. It leaves skin feeling clean, renewed, and hydrated.
INGREDIENTS
Vegetable Shortening, Water, Olive Oil, Coconut Oil, Sodium Hydroxide, Sandalwood (Santalum Album) Oil, Tuberose (Polianthes Tuberosa), Alligator Juniper (Juniperus Deppeana) Oil, Activated Charcoal, Black Pepper (Piper Nigrum) Oil And Limonene.
Charcoal Body Bar
You deserve a better body bar
🚫 No toxic or harsh ingredients
🚫 Won't strip or dry out skin
🚫 No parabens, phthalates, silicones, sulfates, & artificial fragrance
✔️ Our activated charcoal formulation can help reduce breakouts, reduce pore size, and give skin a glow
✔️ Helps remove oil, dirt, grime buildup
✔️ Safe for all skin types