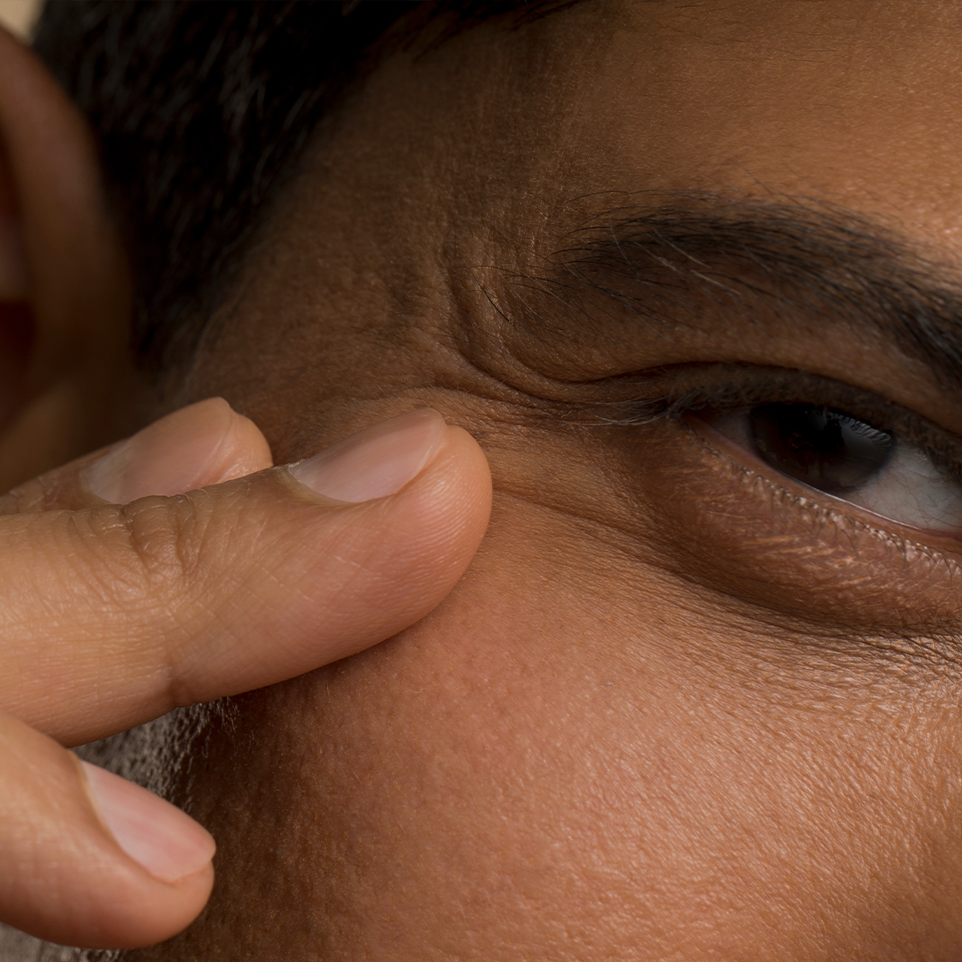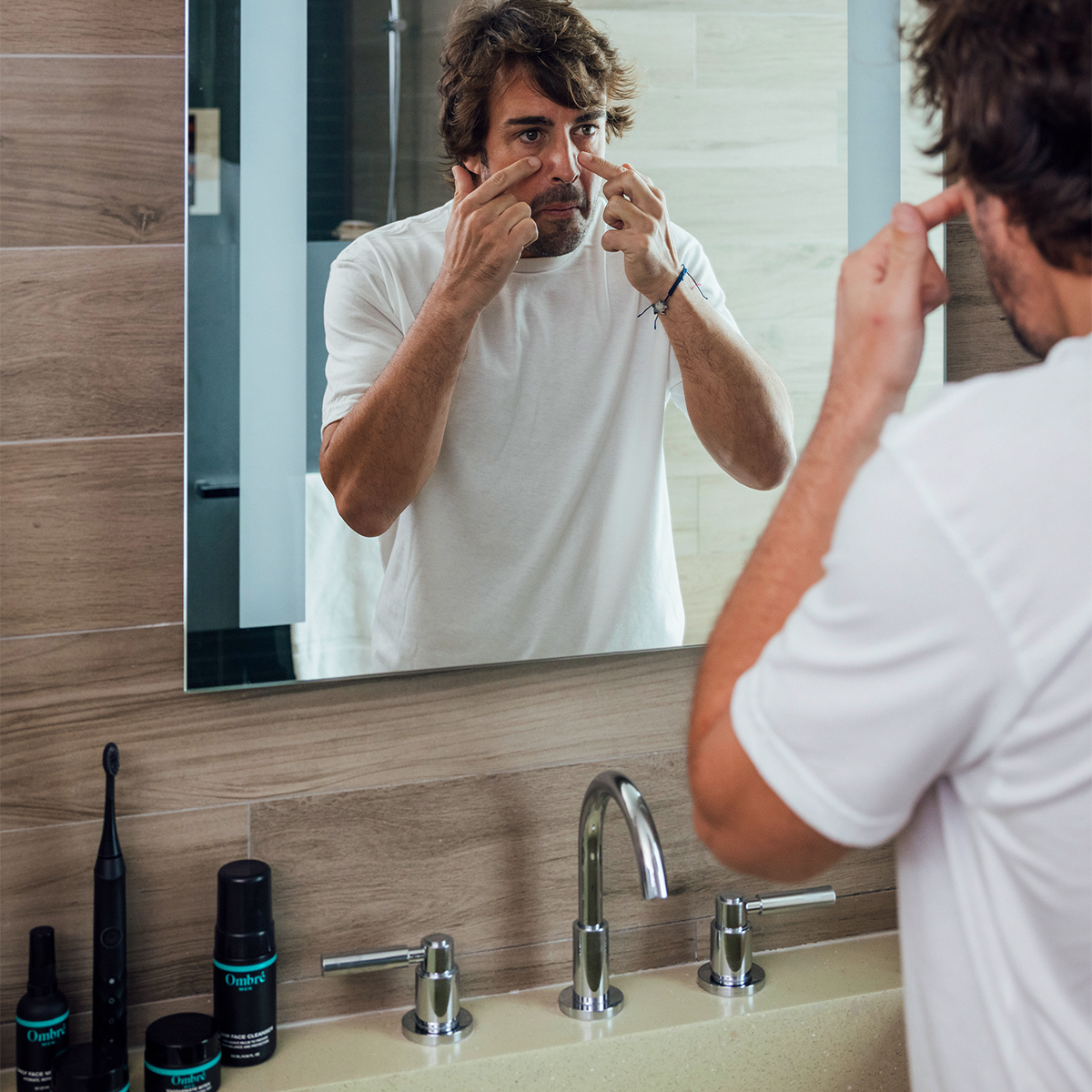 Eye Serum
0.5 fl. oz / 15 mL
Ultra-Concentrated Eye Serum with Hyaluronic Acid, Caffeine, and Collagen to combine science and nature.
Formulated specifically to target the unique area under your eyes. This serum isn't just a part of your routine; it's an upgrade to your daily ritual, infusing your skin with vitality and a strength.
Our Eye Serum combats the signs of aging and fatigue, ensuring you look as sharp and energized as you feel.Awaken your eyes and fortifying the skin's natural barrier against environmental stressors.
Whether prepping for a day at the office or gearing up for a night out, this serum is your secret weapon for maintaining a fresh look. Embrace the future of men's skincare with Ombré Men – where nature's best meets scientific innovation.
Product Highlights:
Advanced Anti-Aging Properties:
Powerful antioxidant and vitamin-rich profile, which significantly reduce fine lines and wrinkles.
Delivers deep hydration to the delicate under-eye area, enhancing and effectively diminishing signs of tiredness.
Soothe sensitive under-eye skin
Puffiness and Inflammation:
Offers significant anti-inflammatory benefits, reducing puffiness and under-eye bags, making it ideal for mornings after a restless night or for individuals with a busy, active lifestyle.
Where nature meets scientific prowess to diminish fine lines, soothe, and awaken your eyes.
Directions
Add one drop to ring finger and gently tap serum evenly under the eye area. Use daily.
Ingredients
Water, Geranium Hydrosol, Glycerin, Green Tea (Camellia Sinensis) Extract, Strawberry (Fragaria Ananassa) Extract, Cranberry (Vaccinium Oxycoccos) Extract, Sodium Alginate, Caprylhydroxamic Acid, Caprylyl Glycol, Hyaluronic Acid, Caffeine, Allantoin, Collagen.
Ingredient Highlights
Green Tea Extract:
A potent antioxidant, actively reduces fine lines and balances oil production, keeping your under-eye area youthful and vibrant.
Strawberry Extract:
Gently exfoliates, revealing brighter and more radiant skin, while Cranberry Extract, rich in vitamins, works tirelessly to reduce wrinkles.
Hyaluronic Acid and Collagen:
These ingredients join forces to provide unmatched hydration and elasticity, ensuring your skin retains its firmness and bounce.
Caffeine:
Adds the finishing touch, minimizing inflammation and puffiness, leaving your eyes looking rested and alert.
Eye Serum
Late night? No Problem.
Enhanced with Hyaluronic Acid and Caffeine, designed to reduce the appearance of dark circles, fine lines, and wrinkles under your eyes.