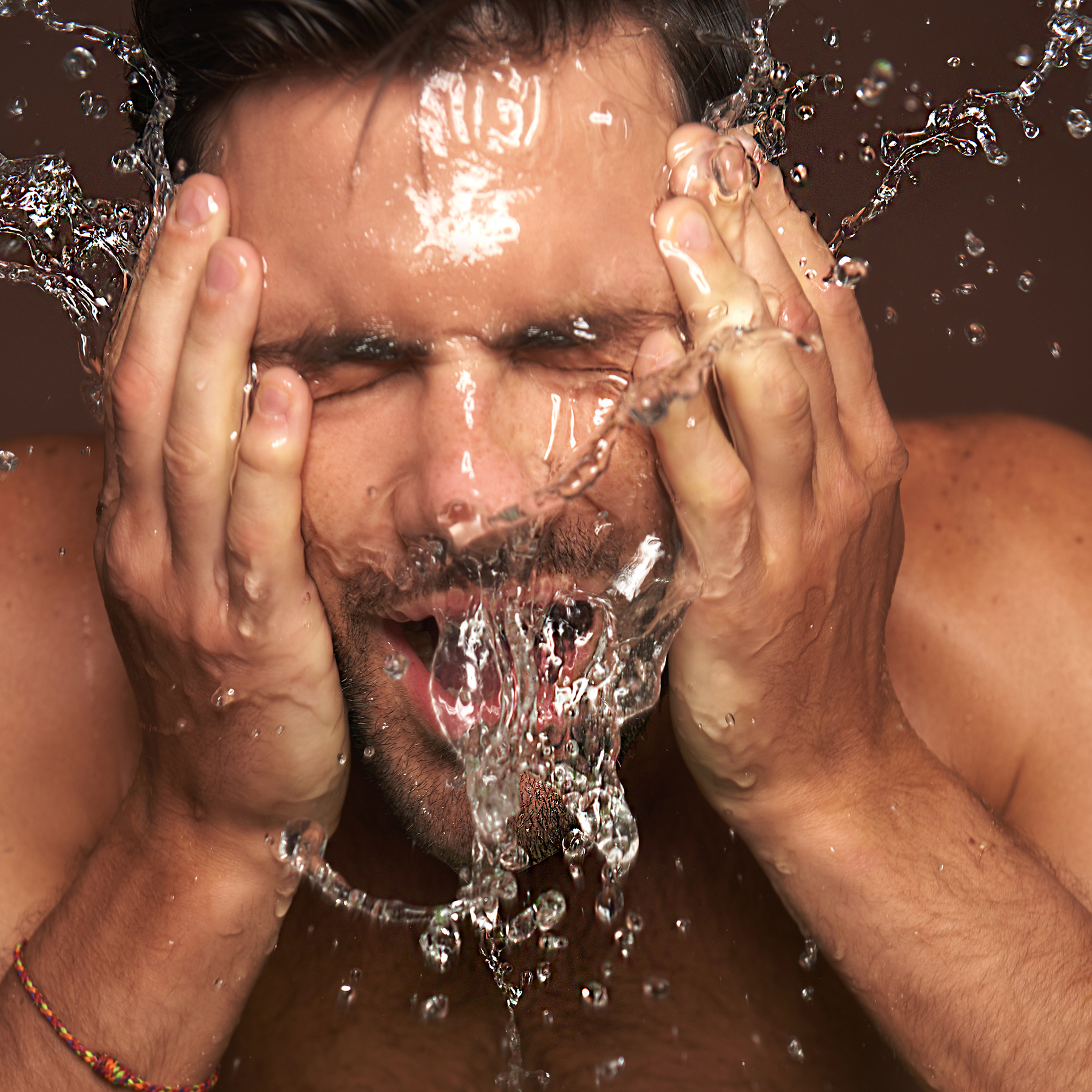 Foaming Face Cleanser
4.22 fl oz / 123 mL
Our Foaming Face Cleanser is specially formulated to remove dirt, impurities, and excess oils while maintaining the skin's natural balance.
You'll notice an immediate difference in the way your skin feels – refreshed, revitalized, and ready to face the day with confidence.
At the heart of our Foaming Face Cleanser is Rosemary Hydrosol, derived from steam-distilled rosemary leaves, offering a trifecta of benefits: firming, regeneration, and natural antiseptic properties. As you cleanse, this botanical extract works its magic, improving skin elasticity, promoting cell renewal, and providing a gentle shield against bacteria for clearer, healthier skin.
With a refreshing scent derived from its natural formulation, this cleanser provides a sensory experience that invigorates your senses. Elevate your daily routine, embrace a cleaner, healthier complexion.
Key Ingredients:
Regenerative and antiseptic. It helps improve skin elasticity, promotes cell regeneration.
Coconut Glucoside and Lauryl Glucoside:
Gentle cleansing ingredients derived from coconuts. They effectively cleanse the skin without causing irritation.
Derived from the horsetail plant, a perennial fern, the extract is antioxidant-rich with anti-aging and anti-inflammatory properties.
Nutrient-rich and known for its ability to reduce inflammation and tone the skin.

Directions
Apply 2-3 pumps to wet skin. Gently cleanse in circular motions. Rinse thoroughly.
Ingredients
Water, Rosemary Hydrosol (Rosmarinus Officinalis), Coco-Glucoside, Lauryl Glucoside, Horsetail (Equisetum Arvense) Extract, Spirulina (Spirulina Platensis) Extract, Peppermint (Mentha Piperita) Extract, Sodium Cocoyl Isethionate, Willow Bark (Salix Alba) Extract, Pentylene Glycol, Sodium Benzoate, Sorbic Acid, Agave Inulin, Phenoxyethanol, Lemon (Citrus Limon) Oil, Peppermint (Mentha Piperita) Oil, Alligator Juniper (Juniperus Deppeana) Oil, Bergamot (Citrus Bergamia) Oil, Vetiver Oil (Chrysopogon Zizanioides), Citral, Limonene, Linalool.
Foaming Face Cleanser
Your Daily Cleanse
✔ Natural and Clean Ingredients
✔ Gentle Cleansing
✔ Suitable for All Skin Types
✔ Doctor-Formulated
✔ Dermatologist-Tested
🚫 No Artificial Ingredients
🚫 No Chemical Additives
🚫 No Synthetic Fragrances
🚫 No Harsh Chemicals
🚫 No Skin Irritants